Our Valuable Team Members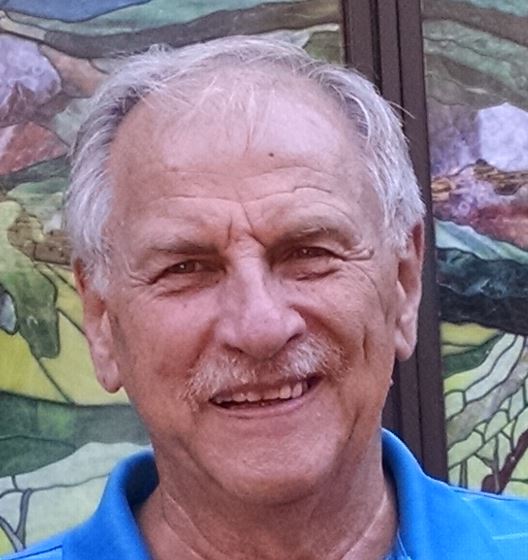 In 1999, Art and his wife, Susan formed the company Dreamers Tapestry, Inc. (DTI)) with the initial objective of using it as a base of operations for Susan's outreach in the area of women in technology.
Since retiring from the auto industry in 2002, Dreamers Tapestry's business operations and doing what it takes to get the message out became Art's passion.  As the company's V. P. and Creative Director his responsibilities include advertising, designing promotional materials, web presence and generally taking care of the business end of the company.
In 2005 their company published Just Keep Dancing by Susan Brauer. Art is proud of the fact that his layout, cover design and marketing have enabled the distribution of over 4,000 copies of Susan's book. And that has allowed her message of hope to reach the hands of thousands of women and young people trapped in the grip of dating violence and domestic abuse. 
Additionally, under Art's direction, Dreamers Tapestry has published the following books for nonprofit organizations:
Leadership 1937-2013 the First Forty Presidents of the National Federation of Press Women

by Marianne Wolf-Astrauskas

The Anthology of the Illinois Woman's Press Association

by Susan Brauer and Marianne Wolf-Astrauskas

Just One More Child: The Faith, Love and Compassion of Reverend Verent Mills

by Dr. Chun-Wai Chan (Child Fund International)
In 2016 Art was selected as the Illinois Woman's Press Association's Communicator of Achievement (COA). This prestigious award is an honor bestowed by the IWPA upon those members who have distinguished themselves within and beyond their profession.
Janice Newman
1st Vice President & Program Chair
Janice Newman is an entrepreneur who owns a Real Estate Appraisal and Brokerage business. She has a Master's degree in Professional Development with a certificate in Christian Counseling, and a Bachelor's degree in Interdisciplinary Studies, with a minor in Psychology. Janice is a licensed Special Education teacher, specializing in intermediate grades.
She also has a certificate in Life Coaching, which she is very passionate about. She conducts life coaching and goal setting seminars. She created a summer teen youth community group to provide a safe education haven for youth to learn character and life-building skills.
Janice is a producer and host of a Comcast public access television show, Y? WhyNot! with the vision of helping others achieve their goals. Y? Why Not! airs in over 8 states with interesting guests and topics on social issues, self-improvement, ministry, etc. The show has won numerous awards for talk show including IWPA, NFPW and Midwest Region of Alliance for Community Media.
OPEN
2nd Vice President & Membership Chair
Marianne Wolf-Astrauskas
3rd Vice President, Historian & Professional Contest Chair
Marianne Wolf-Astrauskas served in leadership roles at the Illinois Woman's Press Association (IWPA) including four years as President, Vice President /Membership Chair, High School Contest Chair, on the National Convention Committee, and Book Fair Chair. She currently serves IWPA as Historian and High School Contest Chair.
She was elected the 43rd President of the National Federation of Press Women (2017-2019). She served NFPW in a variety of roles including Membership Chair (2009-2011), Executive Board Secretary (2011-2013), Executive Board Second Vice President (2013-2015), and Executive Board First Vice President (2015-2017), and as the Director of the NFPW Education Fund (2019-2021).
Marianne received NFPW's highest honor in 2013 when she was selected as the National Federation of Press Women Communicator of Achievement 2013. The Illinois Woman's Press Association honored her with its state Communicator of Achievement award in both 2013 and 2008 for her commitment to the organizations, her community, and her professional career.
Her work, some of which can be found on Wolf Tracks History on mariannewolf.com, and on IWPA.org under So We All May Be Heard, has led to award-winning success as an author, short-story writer, and community volunteer. She is the author of "Joliet," Images of America Series with Arcadia Publishing, "The Joliet Rivals Club – a centennial celebration," "Leadership 1937-2013, The First Forty Presidents of the National Federation of Press Women," and she was the co-editor of the 2014 IWPA anniversary anthology.
Susan Brauer is founder and president of the publishing company, Dreamers Tapestry, Inc. Her published autobiography, a tapestry of abuse and triumph entitled "Just Keep Dancing" was awarded 1st Place in the Illinois Woman's Press Association (IWPA) Mate E. Palmer Communications Contest. Dreamers Tapestry also published three additional books co-edited, designed and formatted by Susan, one of which, "The Anthology of the Illinois Woman's Press Association", was awarded 1st Place in the National Federation of Press Women (NFPW) Communications Contest.
Susan's additional publications consist of short stories, essays, columns and blog post, several of which received awards from both the IWPA and NFPW. Susan was a columnist for the Women's Linked Local Network and currently has a blog, Her Paradigm Shift.
Susan was selected as the IWPA's Communicator of Achievement (COA) for the years 2011 & 2018. She has been active in "Stop the Violence" programs and was presented the "Volunteer Excellence Award" by the Illinois High School District 228's Board of Education for her continued participation in the "Stop the Violence" program held in the district. Also, Susan has presented at "Stop the Violence" workshops in high schools, colleges and universities throughout the Midwest.
Susan holds a BSEE and an MSEE from the University of Illinois at Chicago. Previously, she was the Dean of Academic Affairs and the Associate Dean of the College of Engineering and Information Sciences at DeVry University, Chicago. Susan also worked in design & development at Motorola and prior to that, Argonne National Laboratory.
Susan is presently Treasurer of IWPA, the Secretary of the Renaissance Corner Academy Board, and previously on the boards of the Chicago Council of Science & Technology (C2ST) and Illinois First Robotics.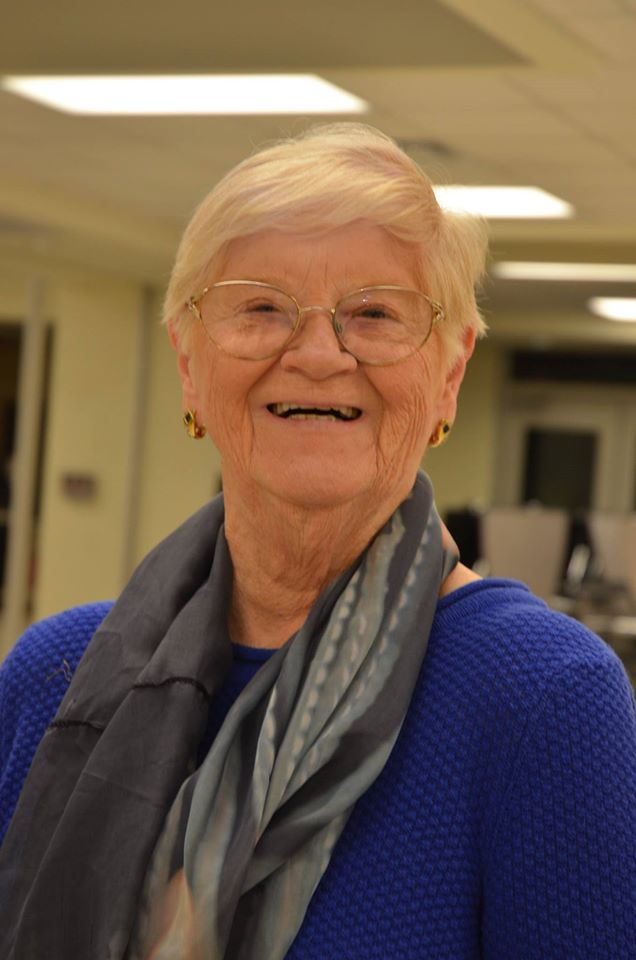 Marlene Cook
Recording Secretary
Marlene has been a member of IWPA since 1973 and is a lifetime member. She was president for two terms (1985-1989), she was conference director in Chicago in 1985 celebrating its 100th anniversary, and has held every office and committee except treasurer. She has attended 45 annual conferences, missing only three since she joined. She was IWPA's Communicator of Achievement three times, 1982, 1988 and 2003. She was first runner up in 2003 at the National Federation of Press Women. She has received more than 200 writing awards in the annual IWPA Mate E Palmer contest including first places for her history books, Dolton Tattler, Fact, Fiction and Folklore and History and Mystery in First Church Graveyard. Marlene served NFPW as POPPS president from 1997-2005 and historian from 2003-'04.
Marlene was columnist and feature writer for Star Newspapers, Chicago Heights, IL from 1972-1985, Community Relations Director for the Village of Dolton 1985-1993, Executive Secretary to the Dolton Chamber of commerce, 1986-1996, columnist and feature writer for South Holland Today, South Holland, Illinois' monthly newsletter and feature writer for the Chicago Tribune,1987-1989.
She was editor and producer of First Focus, a monthly newsletter for First Church PCA from 2009 to 2016 and continues to write Marlene's Musings, a column in IWPAs's Pen Points newsletter and is writer and producer of Chicago's Fenger High School's Fenger News, Class of June, 1952.
She had continuously been involved in her community and served on executive boards of many local organizations. She was named Citizen of the Year by the Dolton Chamber of Commerce, given Honorary membership to the Dolton Volunteer Fire Department, named to Who's Who Among American Women, The Tom Dreesen award from the National Multiple Sclerosis Society, life membership in the National PTA and received Certificates of Merit from the National Kidney Foundation and the United States Jaycees.
She was married 66 years when her husband Hank died in 2019 .They have four sons, plus two more boys as legal guardian, (they call her Aunt Ma), seven grandchildren and 10 great-grandchildren.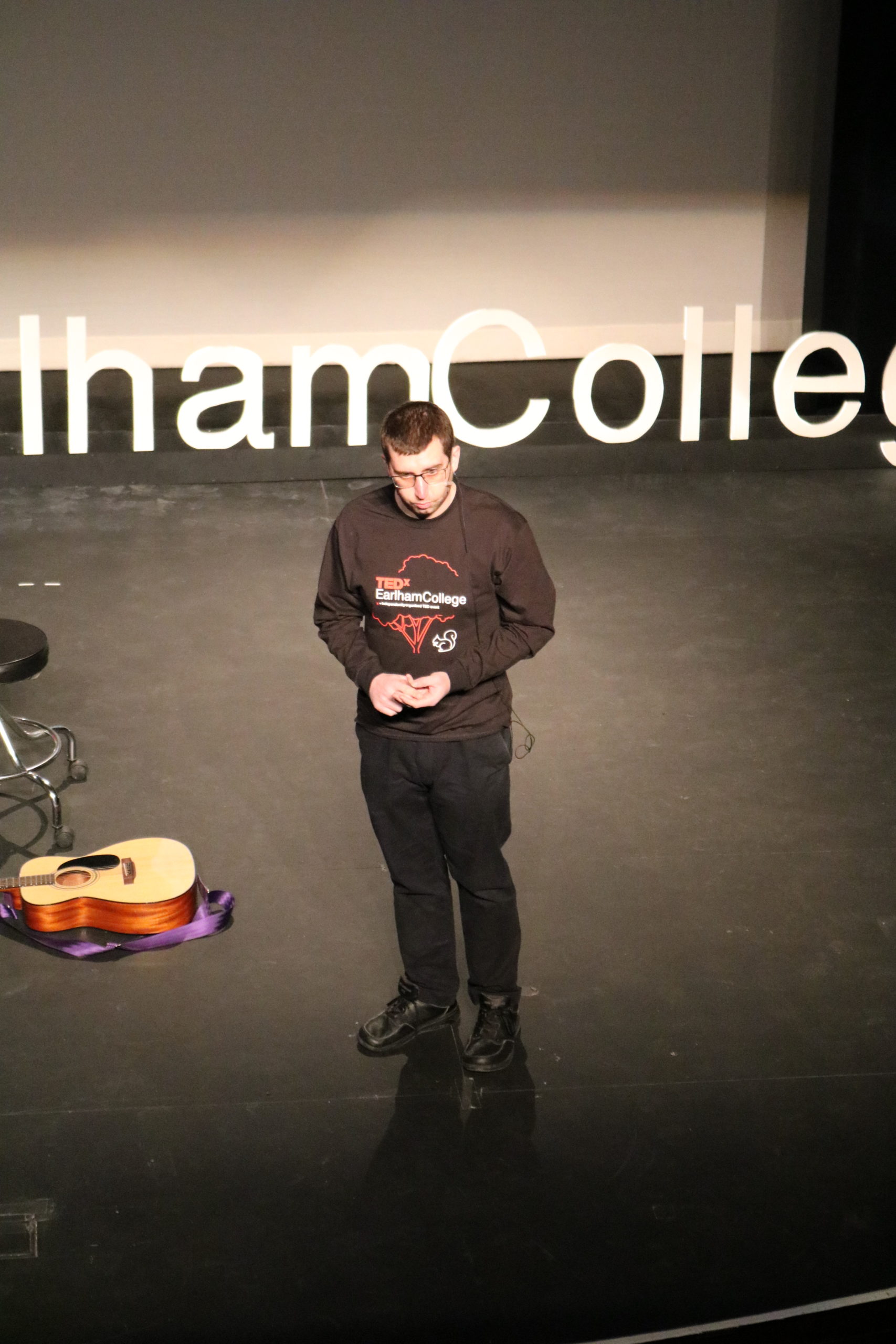 Josh Friedberg
High School Contest Chair
Joshua Friedberg is an author, TEDx speaker, music historian, and IWPA Mate E. Palmer Professional Contest winner. He loves to write and talk with other writers and communicators and can be reached at joshfrmusic@gmail.com.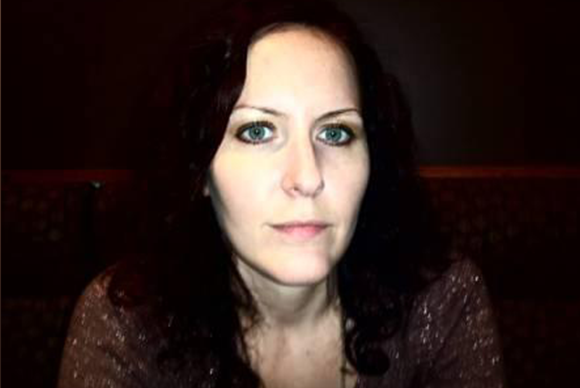 Becky Sarwate
Digital Marketing Chair
Becky Sarwate is a former freelance writer who contributed to a number of publications including The Broadway Blog, where she reviewed Chicago theater productions, and Wrigleyville Nation, chronicling the highs and lows of lifelong Chicago Cubs fandom. Becky also published a political/cultural column for Contemptor and has written for PoliticusUSA.com, EDGE Media Network, RootSpeak magazine, NewCity, Make It Better, and StreetWise. She is a manifold IWPA award winner, and has been recognized for her writing ten times by the National Federation of Press Women.
Her book, Cubsessions: Famous Fans of Chicago's North Side Baseball Team, was published by Eckhartz Press on March 29, 2018, with an updated edition hitting the Internet shelves in April 2019.
Becky was the 49th President of the Illinois Woman's Press Association and remains on the Executive Board as Digital Marketing Chair. She joined in 2010 and was appointed editor of IWPA's quarterly newsletter, PenPoints, in January of 2011. During her tenure in this role, she also developed the Association's social media presence on the Twitter and Facebook platforms. She was selected as the Association's 2014 Communicator of Achievement and won the 2016 Mate E. Palmer Communication Contest's Silver Feather Award.
Becky Sarwate is a proud city of Chicago resident, where she lives in the West Ridge neighborhood with her dogs, RuPaul and George Michael.
OPEN
First Amendment Network (FAN) Contact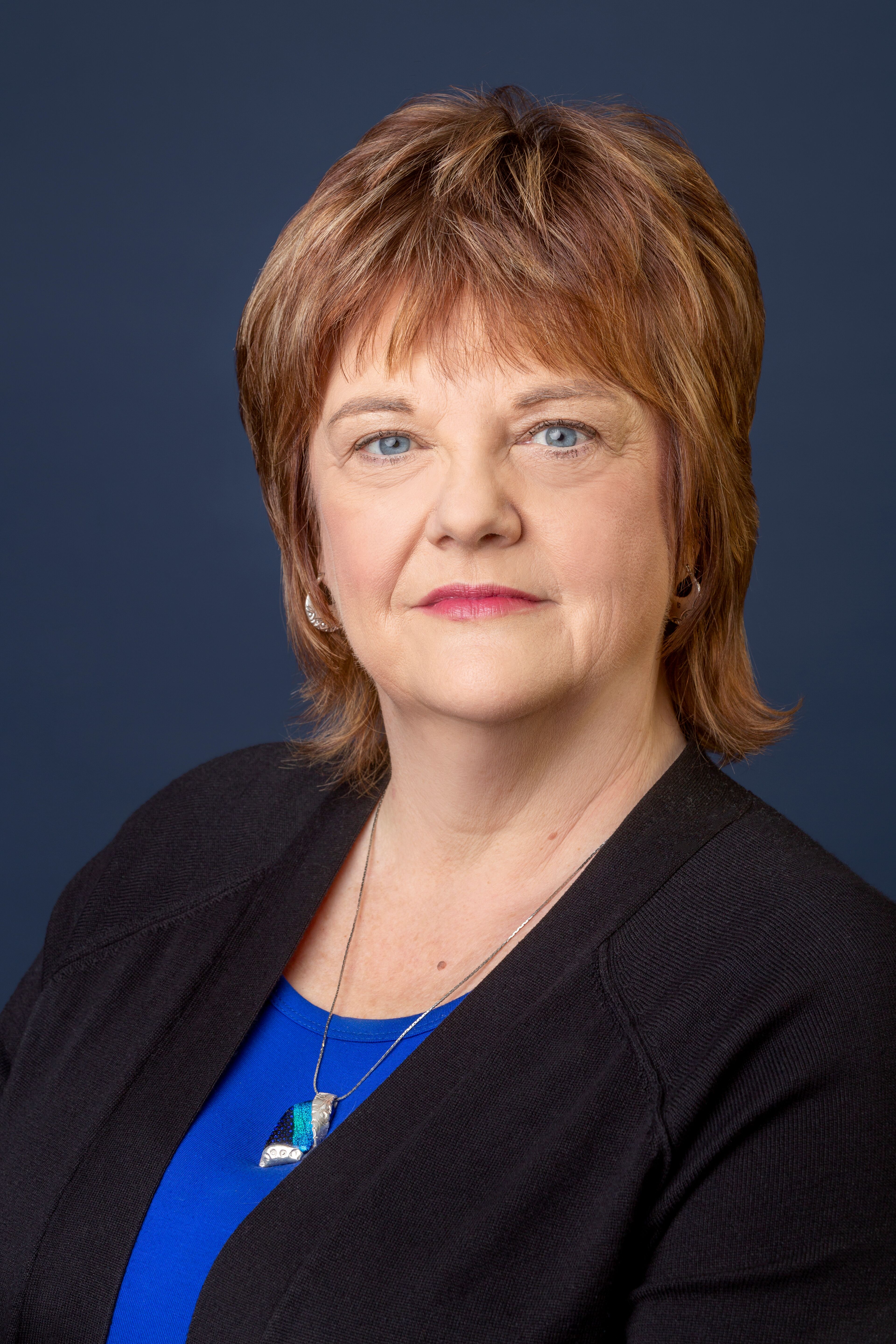 Cora Weisenberger
Immediate Past President/PenPoints Newsletter Editor
Cora Weisenberger's professional writing career started as a feature writer and food editor for her hometown newspaper, The Daily Journal in Kankakee, Illinois. During her tenure there writing about county fairs, train wrecks and other day-to-day events in a small town, she won numerous state and regional journalism awards, as well as joining IWPA for the first time.
After taking a career break to earn a master's degree in journalism at Northwestern University's Medill School of Journalism, Cora was the editor in chief for B2B publications and worked in corporate communications. She is currently the intranet content manager for an international law firm with offices in Chicago.
Cora rejoined IWPA in 2013. She has served the association as editor of PenPoints, its quarterly publication, social media coordinator, chair of the High School Communications Contest, and served two terms as IWPA president.
Cora recommends that communicators, both professionals and students, join IWPA or similar organizations as a way of adding to and improving job skills, creating resumes and developing vital professional contacts.
She and her husband, Greg, live in the Chicago suburbs and have two sons, Dave and Jon.